What is one critical skill that talent acquisition professionals need to prioritize in the age of AI?
To help talent acquisition professionals best identify and prioritize skills that are critical for success in the age of AI, we asked experienced recruiters, hiring managers and CTOs this question for their best insights. From high emotional intelligence to communication and conversation skills, there are several critical skills that talent acquisition professionals need to prioritize, so they can effectively leverage AI tools to complement these irreplaceable skills.
Here are 13 skills these leaders see as critical for TA professionals in the age of AI:
High Emotional Intelligence

Adaptability

Ability to Use Data to Nurture Relationships Among People

Negotiation Skills

Mastery of Productivity

Ability to Use AI Recruitment Tools

User Experience Design

Ability and Mindset for Continued Learning and Growth

Data Analysis Skills

Prompt Responsiveness

Humanness: An Ever-Needed Skill

Ability to Test Algorithms for Biases

Communication and Conversation Skills
High Emotional Intelligence
Ironically, emotional intelligence (EQ) becomes even more essential in our workforce as we move to artificial-intelligence-powered tools. Tech designers need to keep EQ in mind as they work to create AI that is fair, considerate, and protective. Though this tech is making big strides, AI cannot replace certain aspects of human connection. As all the employees at AI-powered organizations continue to work in those human-focused roles irreplaceable by AI, high EQ levels become an even bigger asset.
John Li, Co-Founder & CTO, Fig Loans
Adaptability
Without adaptability in the tech world, one is destined for hardship. Technology is the fastest growing industry, and the introduction of AI into many technologies means its growth will quicken, and the need for a tech team that can keep up with it is critical. Tech companies should consider things like creativity and out-of-the-box thinking as markers of adaptability, a mind that is willing to bend and form new ideas when necessary. When a whole team of employees is able to do this, AI growth and business growth can be exponential. One has to be able to gracefully adjust to new information, techniques and ways of operating in order to meet the demands of AI, making adaptability a key skill in today's tech world.
Karim Hachem, VP of eCommerce, La Blanca
Ability to Use Data to Nurture Relationships Among People
Despite our data-driven mindset, we've observed that more data isn't always a good thing. In contrast, it can overwhelm and lead teams and entire organizations to abandon potentially valuable data in cloud storage — without deciding when or whether to use it at all. This is why our teams have people who can filter and decide which data is good to have, what's great to know, and what's critical to our business. But more importantly, people who can link that data to our relationship with customers, and identify ways to improve this interaction, are highly valuable.
Jon Torres, Entrepreneur
Negotiation Skills
Even with current advances in AI, negotiating with other humans and arriving at a win-win outcome will remain an essential skill. Negotiation involves some form of relationship building based on listening and learning about the other party's views.

The skill of empathy is vital for this process and can be used to achieve better outcomes regarding agreed terms and conditions. Skilled negotiators know how to listen to the other party to understand their perspective and identify their needs and wants. This knowledge can be used to "build a bridge" from shared interests and ideas to arrive at mutually satisfactory resolution.
Dean Kaplan, CEO, The Kaplan Group
Mastery of Productivity
With the help of recruiting technology and a steady flow of resumes, talent acquisition specialists must master the art of productivity. For instance, managing multiple vacant roles requires numerous initial and follow-up interviews for each position, scheduling, communication with candidates and leaders, and plenty of administrative work. As AI speeds up the recruiting process, professionals in the field will have to learn to keep up with the speed of technology.
Patricio Paucar, Co-Founder + Chief Customer Officer, Navi
Ability to Use AI Recruitment Tools
Talent acquisition professionals need to prioritize the ability to effectively use artificial intelligence tools that are used in different aspects of the recruitment pipeline. AI is rapidly changing the face of attracting, recruiting, hiring and retention. Knowing how to use these tools will allow talent acquisition professionals to source for, assess, and recruit the right talent more efficiently and cost effectively. These tools are also helpful in enabling talent acquisition experts to onboard quality talent quickly and in a manner that boosts employee satisfaction and retention.
Dan Barrett, CEO, Adwords Nerds
User Experience Design
Find those who can redesign the user experience efficiently. In a world of constantly changing tech, businesses need to understand the customer's experience more than ever and then solve new problems as they arise. User experience designers are needed to make AI systems easier for people to navigate. New tech means new priorities and user experience design is becoming more and more crucial.
Erin Banta, Co-founder & CEO, Pepper
Ability and Mindset for Continued Learning and Growth
Today's best hires come in with a relevant skill set and a growth mindset. The ability to continually upgrade your knowledge base and skillset quickly, while also adjusting to future needs, is critical. Talent leaders should look beyond minimum skill requirements and build for the future of their organization.
Terri Lewis, Chief Human Resources Officer, One Call
Data Analysis Skills
In the age of AI, we will need strong analysis skills to verify that the AI being used to help with hiring decisions isn't becoming biased against a group or groups of people. With past failures of this kind from Google and other major players creating AI tools, talent teams should be regularly looking at the decisions their AI is making and doing an audit on those decisions. If the tool is searching for candidates in a database, take a look at the results. How many are from under-represented groups? How many are not college grads, but still qualified? How many reported that they have a disability when they applied? AI is only as good as the algorithm that is learning what you are asking for, so a key part of that is doing regular analysis of the decisions the algorithm is making on your behalf.
Steph McDonald, Senior Technical Recruiter, HubSpot
Prompt Responsiveness
In the AI age, it's critical to respond promptly to job applicants who show interest in the open position. You can set up automated email responses or assign a dedicated employee to do the quick follow-up.

Most job candidates who haven't heard from HR teams for 24 hours usually lose interest. Never miss a qualified candidate using an AI-powered talent acquisition tool for real-time monitoring and quick response time.
Lorraine Daisy Resuello, CMO, Connection Copilot
Humanness: An Ever-Needed Skill
While emerging HR solutions are riding the hype cycle, AI-driven solutions are facing an increasingly challenging environment to operate. A growing number of HR professionals see dehumanization as a significant risk in the field, new legal regulations set new hurdles to overcome, and a growing number of top talent is refusing to comply with automated hiring processes. Regardless of the speed of technological advancement, recruiters will not be replaced anytime soon. Conversely, the one skill that sets hiring teams apart from their competitors is "humanness." The more recruiters can show their human side to candidates, the better they'll do in the environment soon-to-be run by robots.
Max Korpinen, Co-founder & CEO, Hireproof
Ability to Test Algorithms for Biases
It is critical as an HR leader to review the algorithms. In Digital HR's Addendum, published in 2022, there are examples of what the strategic approach to AI implementation should include. In short, test the algorithms for biases or embedded assumptions that run counter to your organization's culture.
Deborah Waddill, President, Restek Consulting, LLC
Communication and Conversation Skills
It's one thing to review a resume or profile and be told by an algorithm that it's a match. It's an entirely different situation to take the time to talk to individuals. Communication, experience, past behavior, attitude, wants and desires, all come about as a result of speaking in person. If you can't engage someone in a "down to Earth" genuine conversation (and this goes just as much for recruiters as it does candidates), how well are they going to do in a distributed work environment? Recruiters absolutely must be excellent on the phone.
Jason Dupree, Director, Talent Acquisition, Pachyderm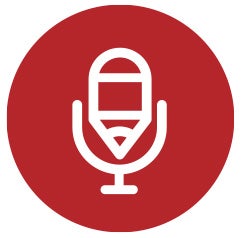 Terkel creates community-driven content featuring expert insights. Sign up at terkel.io to answer questions and get published.